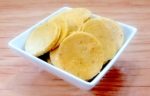 If you've never tried these nut-thins from blue diamond you're totally missing out. They are so delicious! I found myself buying a box every single time I went to the market. I finally decided I wanted to make my own homemade nut-thins. This recipe yields around 100 crackers and can be made in just an hour. If you're like me and love this snack, then you'll want to give this nut-thin recipe a try.
Yields
10 Servings
Prep Time40 mins
Cook Time20 mins
Total Time1 hr
Ingredients
Ingredients
2
Egg whites, room temperature
Tools
Procedure
Mise en place and preheat oven
1
Get all of your tools and ingredients together and ready to go. Preheat your oven to 325°F. Line 2 large sheet pans with unbleached parchment paper.
Making the nut-thin dough
2
In a large mixing bowl (or a standing mixer) whisk all of your dry ingredients until combined well. In a separate mixing bowl, add all of your wet ingredients and whisk to combine.
Standing mixer:With a dough hook on low, poor in the wet ingredients slowly until a dough is formed and holds together without crumbling. If needed, add 1/4 teaspoon of water at a time until the consistency is correct.
Mixing bowl:Create well in the center of your dry ingredients and add the wet ingredients. Knead mixture with clean hands until the dough holds together well without crumbling. If needed, add 1/4 teaspoon of water at a time until the consistency is correct.
Divide the dough into three equal pieces and place into a mixing bowl. Cover the nut-thin dough with a wet towel and let set in the refrigerator for 30 minutes.
Rolling & cutting out the nut-thins
3
Place one piece of dough onto a piece of unbleached parchment paper and use a rolling pin to roll out as close to 1/16" as you can. The thinner you can get the dough the better they are, in my opinion!
Quick Tip:
To prevent the roller from sticking and lifting up sections of the dough, place a second piece of unbleached parchment paper on top of the dough.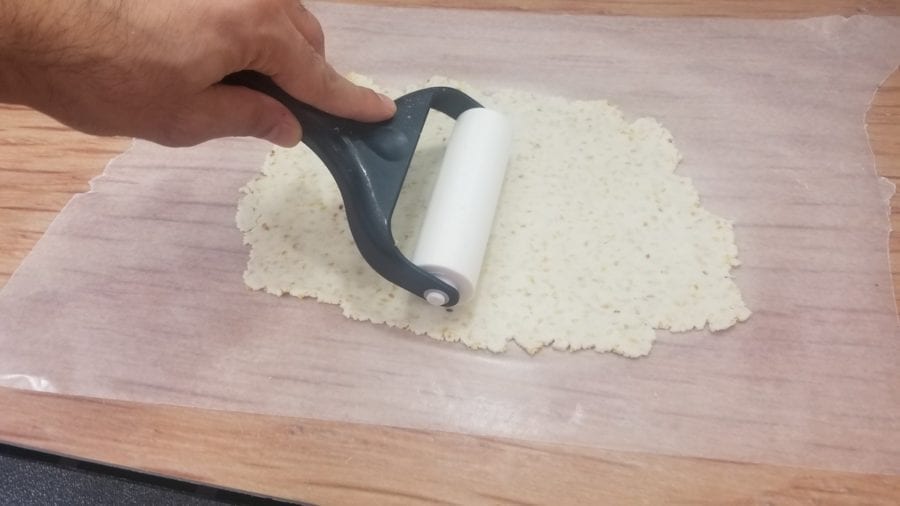 4
Use a 2" Cookie cutter to press out as many nut-thins out as you can.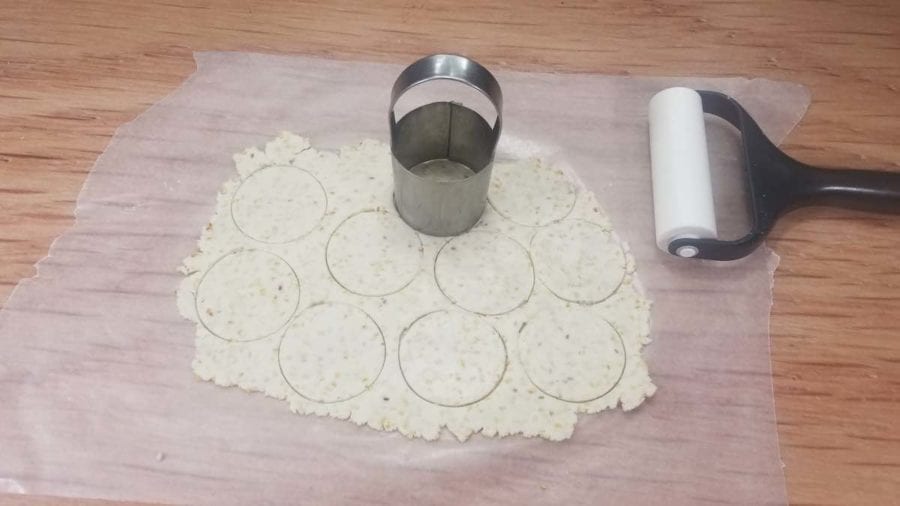 5
Use a small Offset spatula to lift up the nut-thins.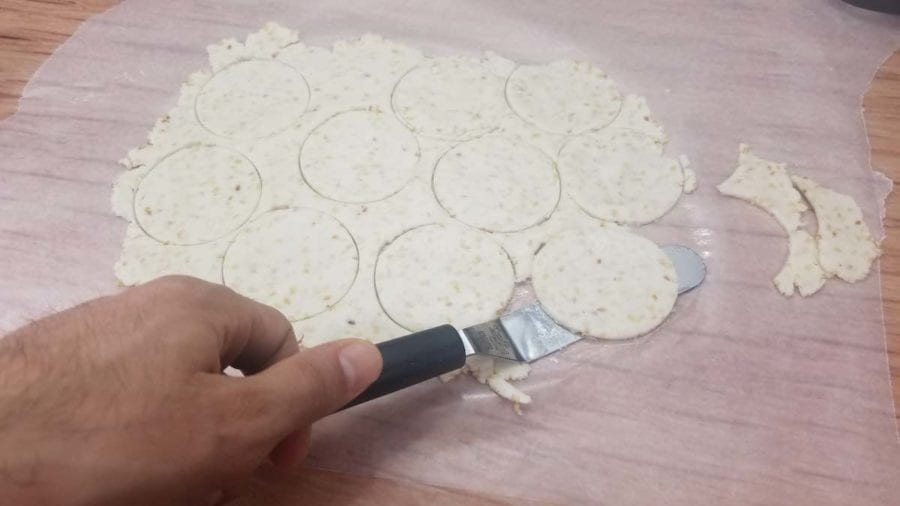 6
Place the nut-thins neatly onto a parchment lined sheet pan.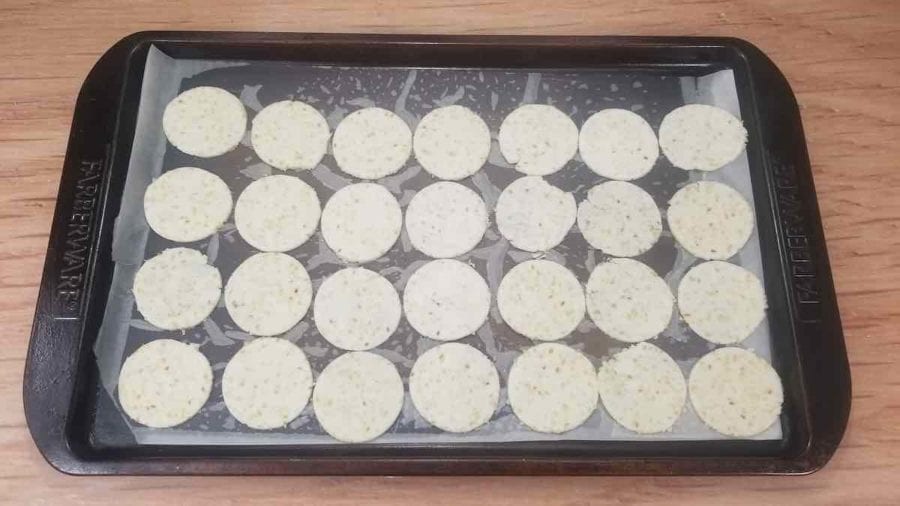 7
Back at 325°F for 12 - 15 minutes or until golden and crispy. Remove from the oven and allow to cool completely on the baking sheet. Remember to gather the scraps and press together to form another piece of dough. Repeat the steps above with the remaining dough.
8
Go on and enjoy your homemade almond nut-thins!
Nutrition Facts
Serving Size 10 Nut-thins
Servings 10
---
Amount Per Serving

% Daily Value *

Total Fat 9.7g

15

%

Saturated Fat 2g

10

%

Sodium 72.9mg

4

%

Potassium 242mg

7

%

Total Carbohydrate 23.85g

8

%

Dietary Fiber 3.2g

13

%

Protein 6.6g

14

%
---
* Percent Daily Values are based on a 2,000 calorie diet. Your daily value may be higher or lower depending on your calorie needs.