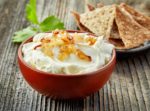 I love caramelized onions on almost anything. Which is why I also love this easy to make french onion dip. Most store bought french onion dips are pretty high in sodium in order to preserve them for months on end. This low sodium french onion dip recipe is packed with flavor, and has only 33mg of sodium per 2 tbsp serving. It's a win-win for anyone following a sodium restricted diet like me! The key to this recipe is to really render down the onions so they are beautifully caramelized and packed with flavor. If you liked this recipe please comment below and let me know what you think!
Yields
16 Servings
Prep Time5 mins
Cook Time20 mins
Total Time25 mins
Ingredients
1 ½
cups
Onion, small diced
¼
tsp
Ground white pepper
Procedure
1
Heat the oil in a large pan over medium heat; add the onions and red pepper flakes. Cook down, while remembering to stir, for about 20 Minutes or until fully caramelized and golden brown.
2
Remove the onions from the pan and put them into a small bowl. Place them un-covered into the freezer for about 5 minutes to help cool them down faster. This step is optional, you can let the onions cool at room temperature if you'd like.
3
In a medium mixing bowl, mix together the onions, sour cream, mayonnaise, garlic powder and white pepper.
4
Cover with plastic wrap and refrigerate for at least 3 Hours before serving.
Notes & Tips
For this recipe we used the light version of Daisy sour cream. Click the link in the ingredients to have a look!
For this recipe we used 365 Everyday value mayonnaise. Click the link in the ingredients to have a look!
Nutrition Facts
Serving Size 2 tbsp
Servings 16
---
Amount Per Serving

% Daily Value *

Total Fat 4.7g

8

%

Saturated Fat .4g

2

%

Cholesterol 8.4mg

3

%

Sodium 33mg

2

%

Potassium 45mg

2

%

Total Carbohydrate 2.9g

1

%

Sugars 1.6g

Protein 1.3g

3

%
---
Phosphorus

1.7

%
* Percent Daily Values are based on a 2,000 calorie diet. Your daily value may be higher or lower depending on your calorie needs.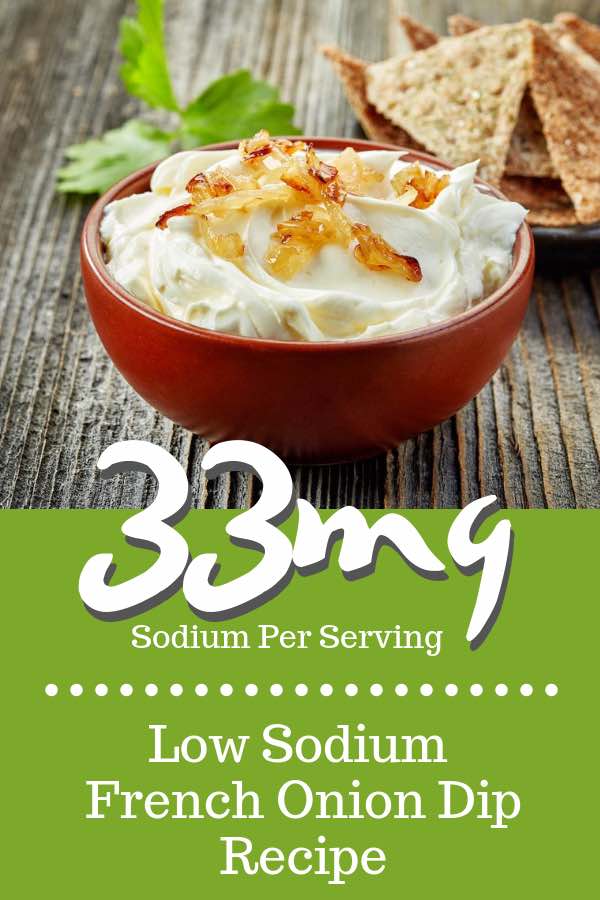 CategoryAppetizers, Condiments & Sauces, Low Carb, Low Potassium, Low Protein, Low Sodium, Low Sugar, Sides, Snacks
Cuisine
French
Cooking MethodMixing, Sautéing
DietGluten Free, Low Salt