There are so many bold and delicious seasonings out there, but navigating them can be tricky if you need to watch your salt intake. If you are on a low sodium diet for your kidneys, you still have a world of options. Here are some of our top picks for bold AND kidney-friendly seasonings that will spice up your dishes!
#1 Lawry's Salt-Free 17 Seasoning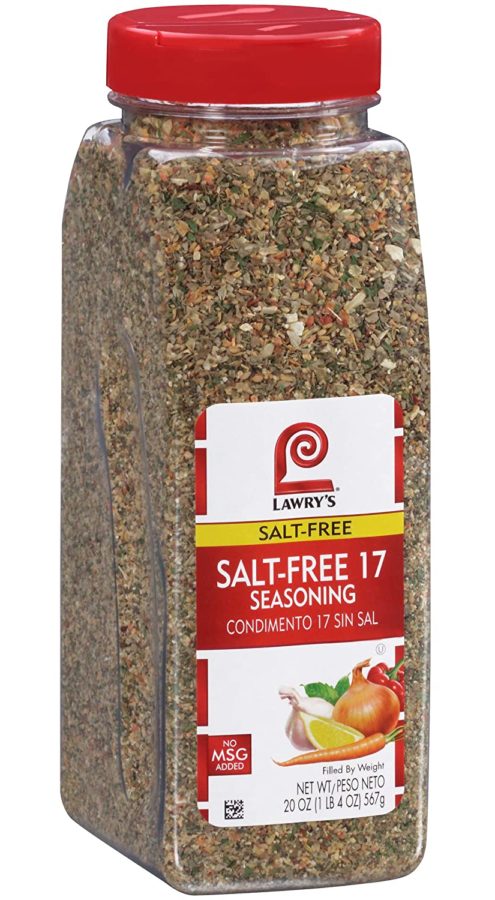 Lawry's has a reputation for creating deliciously seasoned salts, but did you know they have a salt-free blend? This Salt-Free 17 Seasoning blend doesn't disappoint. The brand crafted this mix with dieticians and chefs in mind, making it both healthy and flavorful. It tastes great on all types of foods – eggs, soups, sandwiches, grilled meat, and more! Some of the flavorings include vegetables, toasted sesame seeds, turmeric, basil, and red bell pepper. With such a robust blend of seasonings, you won't miss the salt at all!
#2 Bragg Sprinkle Herb and Spice Seasoning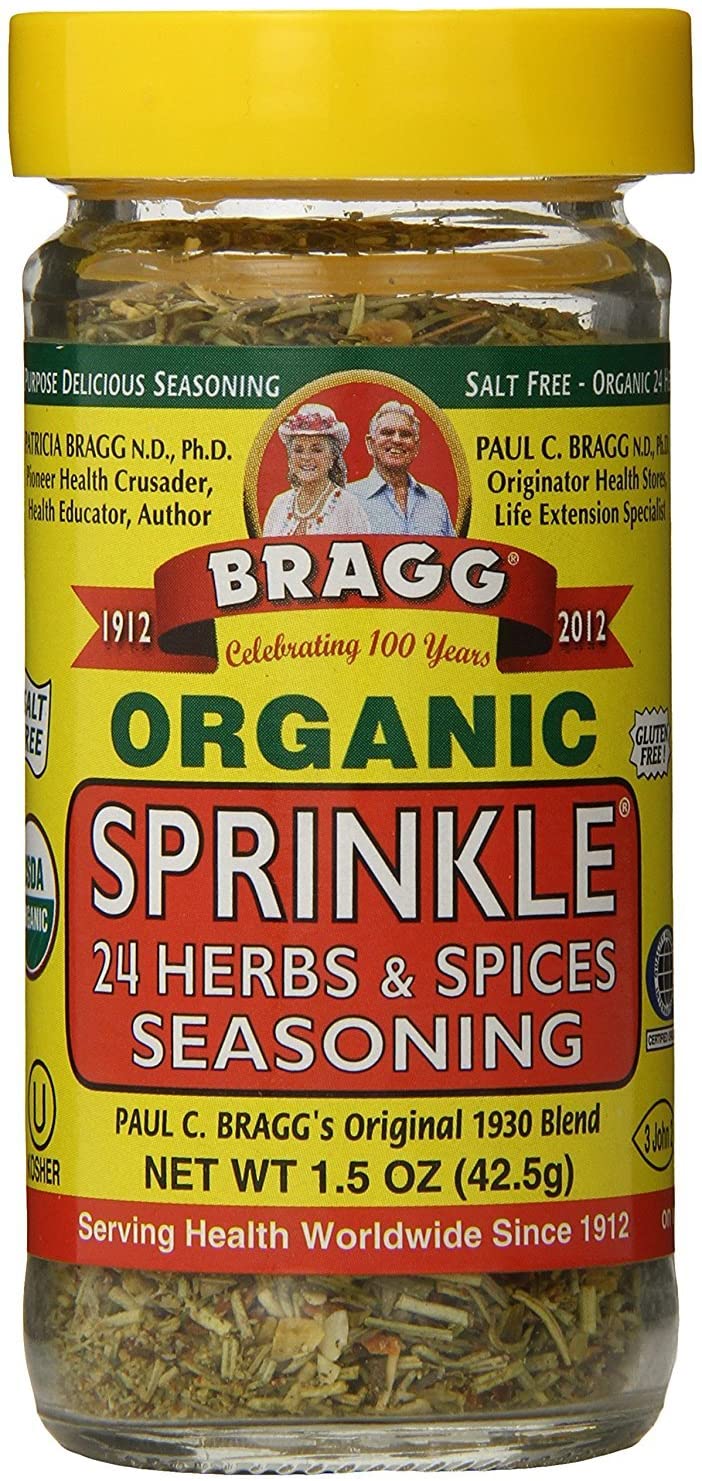 Bragg Sprinkle Herb and Spice seasoning come packed with 24 delicious herbs and spices. Better yet, none of the 24 seasonings is salt! This blend has delicious herbs like rosemary and thyme mixed with spices like turmeric and oregano. There is also a bit of lemon peel to brighten up your dishes without sodium. Bragg's seasoning tastes delicious in salads, meats, marinades, and many other dishes. It's a great staple to have in your pantry if you need a well-rounded seasoning for your meals.
#3 Frontier Co-Op Mexican Fiesta low sodium seasoning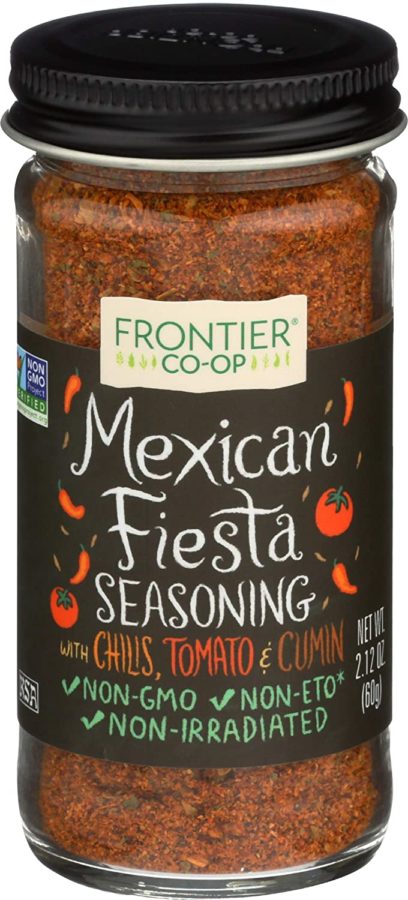 The Frontier Co-Op Mexican Fiesta Salt-Free Seasoning blend is indeed a party in your mouth. This blend is perfect if you're looking for bold flavors for your Mexican-inspired dishes without sodium. It is an excellent replacement for sodium-laden taco seasoning blends you can find at the store. An added benefit of this mix is that it is Kosher. The flavor explosion in this blend comes from seasonings like chili peppers, paprika, cumin, cilantro, oregano, garlic, onion, and tomato powder. It's the perfect blend for your tacos, fajitas, beans, eggs, and avocados.
#4 Flavor Mate No Salt Seasoning Variety Pack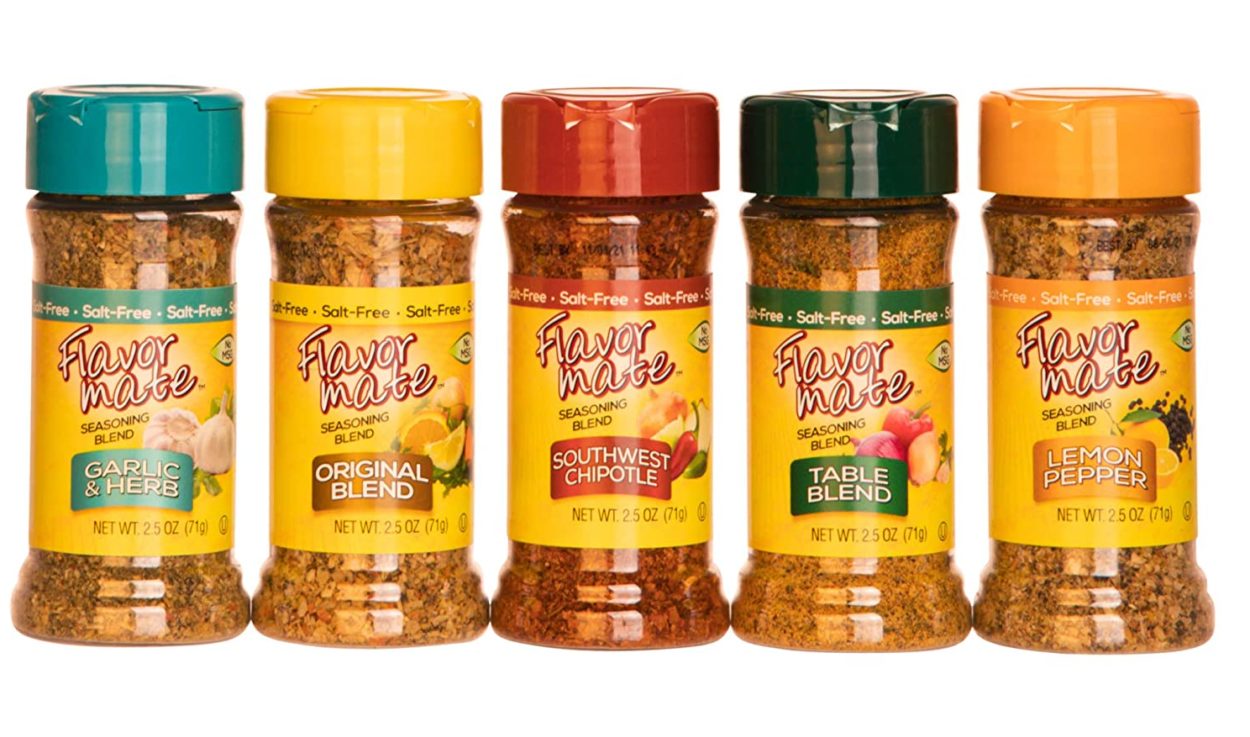 Can't choose just one flavor profile? The Flavor Mate No Salt Seasoning Variety Pack has five flavor blends for different styles of cooking.
You can choose from:
Original
Garlic and Herb
Southwest Chipotle
Lemon and Pepper
Table Blend
There are so many dishes that you can make with these flavors. You can enhance your pasta, garlic bread, meat, and Tex Mex food with this combination of seasonings, and you'll have the world at your fingertips!
#5 Mrs. Dash Salt-Free, low sodium seasoning Variety Pack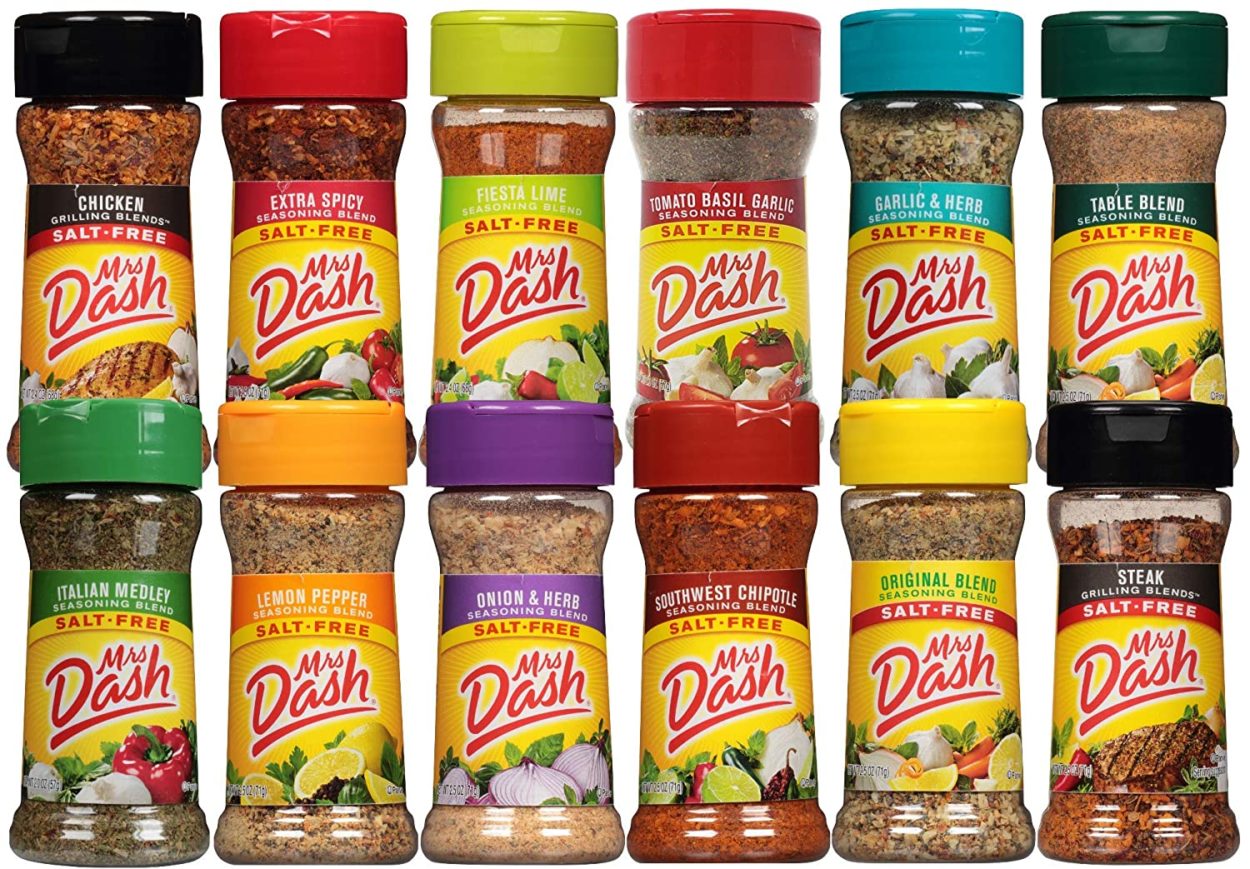 If you're a person who loves to cook with a lot of different flavors, the Mrs. Dash Salt-Free Variety Pack has you covered. This variety pack comes in 12 different flavors.
These include:
Original
Southwest Chipotle
Onion and Herb
Steak Grilling
Tomato Basil Garlic
Italian Medley
Lemon Pepper

Table Blend
Steak Grilling
Chicken Grilling
Fiesta Lime
Extra Spicy
Mrs. Dash's spices come in small bottles, so you can decide what you like before buying a full-size bottle. Every one of these flavors packs a punch and adds a delicious taste to your dish without salt.
Conclusion
When it comes to your kidneys, simpler is better. It's best to avoid seasonings with salt or salt-substitutes high in potassium. However, "simple" doesn't have to mean boring. Sodium-free, unprocessed seasonings will jazz up your recipes without putting a strain on your kidneys. Our overall personal favorite for best salt-free seasoning is Mrs. Dash because of the wide range of options and tasty flavors! However, they are all great brands.
If you need more help navigating a kidney-friendly diet, be sure to check out the rest of our posts.