A Comprehensive List of Foods High in Potassium
This guide was developed to really pinpoint foods high in potassium. Most people think about bananas when they think of potassium, but most aren't aware of many other high-potassium foods. Throughout this guide, you will learn where to look for hidden potassium, what fruits and vegetables are high in potassium, what snacks and drinks are high in potassium, and more.
Fruits High in Potassium
Apricot, raw (2 medium), dried (5 halves)
Avocado (¼ whole)
Banana (½ whole)
Cantaloupe
Dates (5 whole)
Dried fruits
Figs, dried
Grapefruit Juice
Honeydew
Kiwi (1 medium)
Mango (1 medium)
Nectarine (1 medium)
Orange (1 medium)
Orange Juice
Papaya (½ whole)
Pomegranate (1 whole)
Pomegranate Juice
Prunes
Prune Juice
Raisins
Did you know?
Dried apricots have the highest concentration of potassium by weight of any food.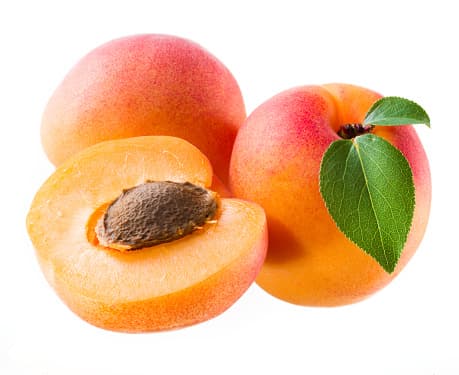 Vegetables High in Potassium
Acorn Squash
Artichoke
Bamboo Shoots
Baked Beans
Butternut Squash
Refried Beans
Beets, fresh then boiled
Black Beans
Broccoli, cooked
Brussels Sprouts
Carrots, raw
Chickpeas (1 cup)
Chinese Cabbage
Dried Beans and Peas
Greens, except Kale
Hubbard Squash
Kohlrabi
Lentils
White Mushrooms, cooked (½ cup)
Bran/Bran products
Chocolate (1.5-2 ounces)
Granola
Milk, all types (1 cup)
Molasses (1 Tablespoon)
Nuts and Seeds (1 ounce)
Peanut Butter (2 tbs.)
Salt Substitutes/Lite Salt
Salt Free Broth
Yogurt
Snuff/Chewing Tobacco