Low Sodium Roasted Cranberry Sauce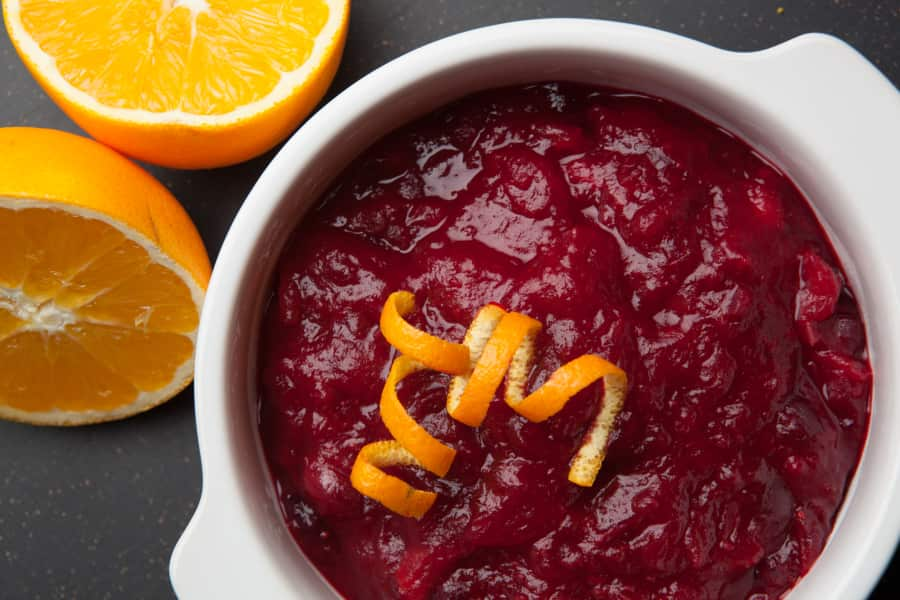 You will never use canned cranberry sauce again once you see how easy it is to make this delicious low sodium roasted cranberry sauce sauce. This sauce stores well so you can make it up to a week in advance. A great cranberry sauce for people watching their sodium intake.

Low Sodium Sour Cream Dill Sauce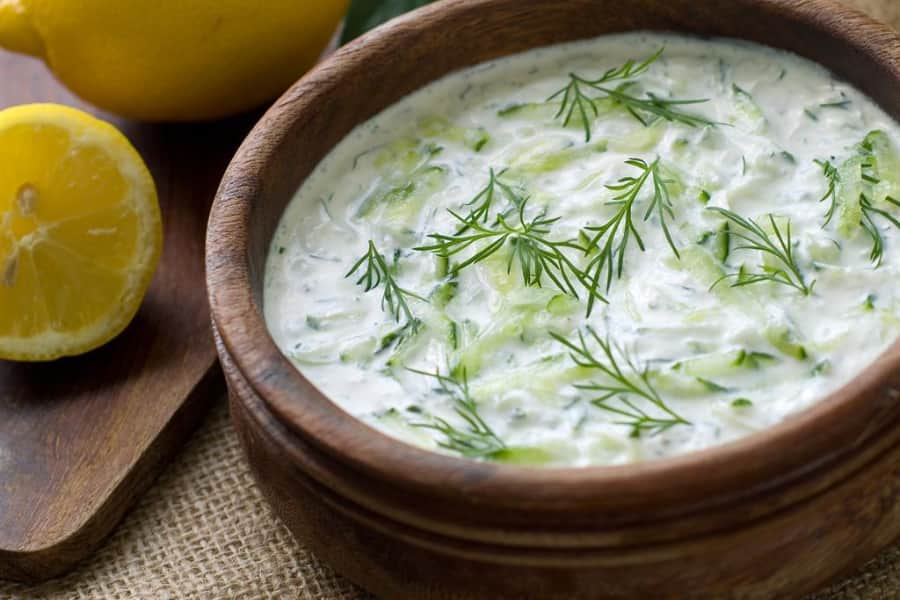 A creamy and tangy low sodium sour cream dill sauce for seafood or vegetables. Great for parties, get togethers and game-day!

Low Sodium Apple Cherry Chutney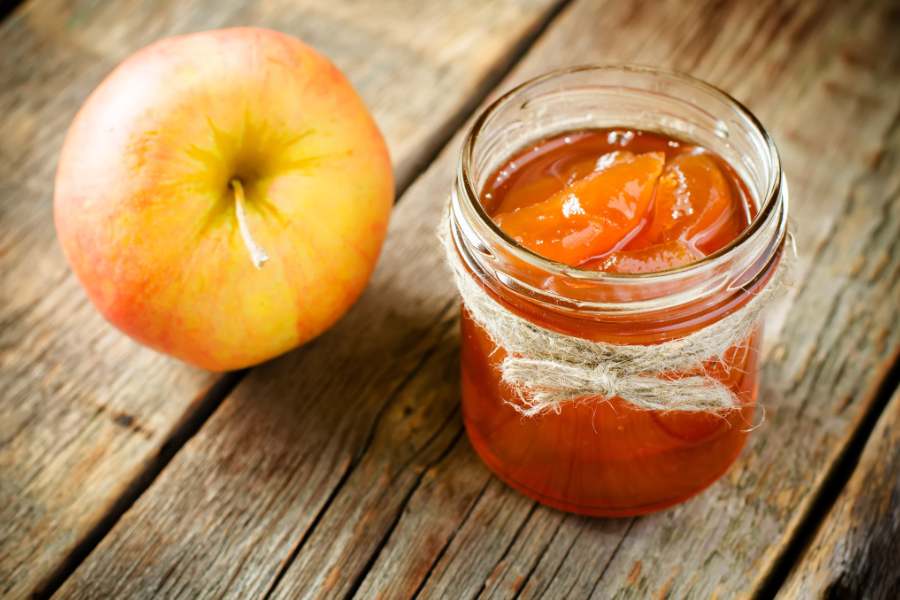 Super simple, five ingredient chutney that goes great on chicken, salmon, pork, and sandwiches. Whip up this chutney in 20 minutes and store it for later, use as gifts or eat right away!

Low Sodium 60 Second Salsa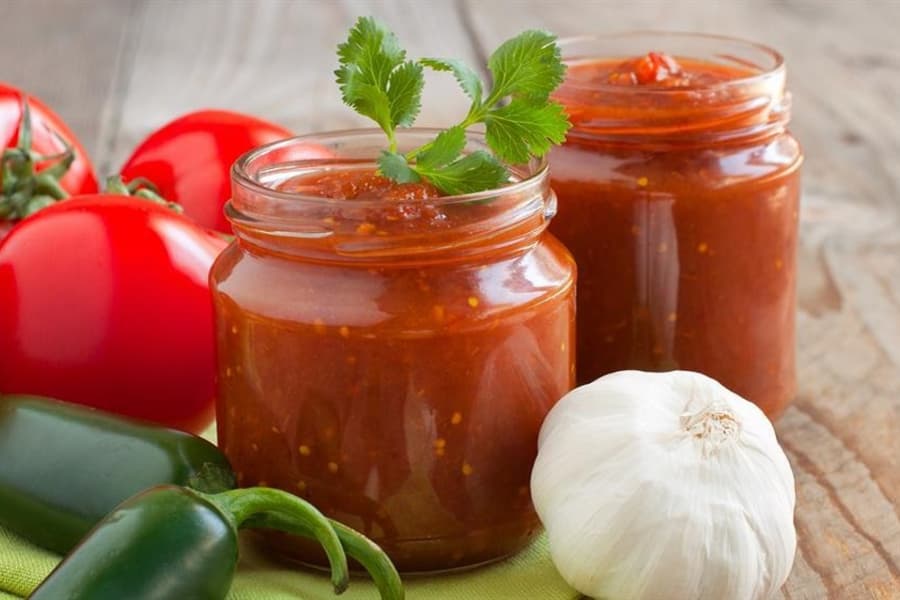 Store bought salsa can be a difficult one to swallow for someone counting their sodium intake. Most salsas have around 200mg per serving, making it very difficult for someone following a low sodium diet to eat. This 60 second low sodium salsa recipe uses all fresh ingredients, and only takes 60 seconds to make. Fresh is always better, and this fresh low sodium salsa packs a punch!

Ingredients
4 Roma or Plum tomatoes, chopped
2 Green onions, chopped
3 Garlic cloves, minced
½ tsp Cumin
Green bell pepper, chopped
1 Fresh jalapeño, chopped
½ Bunch fresh cilantro, chopped
¼ cup Fresh oregano, chopped
[wp-svg-icons icon="file" wrap="i"] Full Recipe
Low Sodium Roasted Green Tomatillo Salsa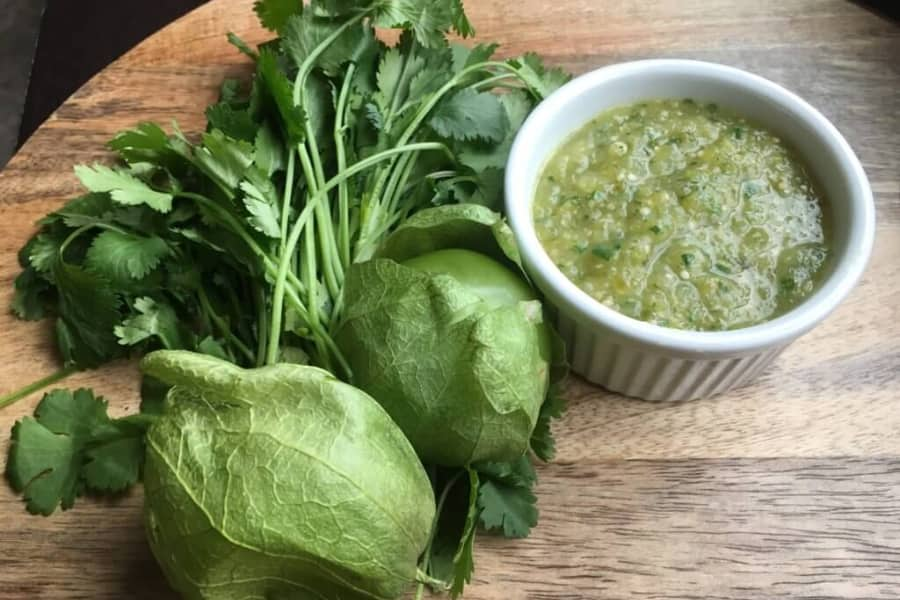 Leathery wrappers hide a moist, apple textured fruit. Tomatillos are available in most grocery stores and make a great base for this low sodium tomatillo sauce. Use on tacos or a base for chile verde.

Low Sodium Roasted Red Bell Pepper Sauce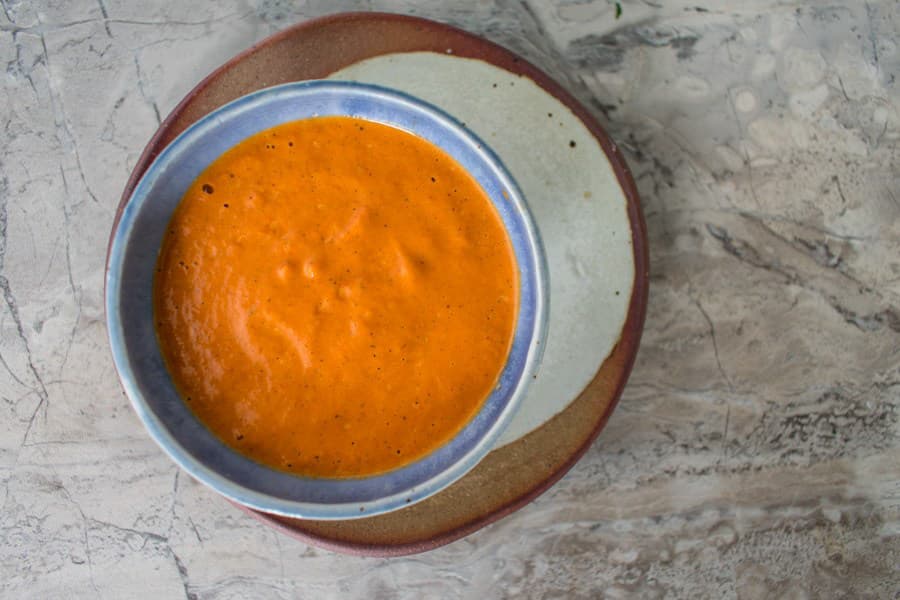 This Roasted Red Pepper Sauce is one of my favorite kitchen staples. It is super versatile and keeps well in the freezer, making it a wonderful make-ahead option for dinners on those busy nights.

Ingredients
6 Red bell peppers (washed and dried)
½ cup Olive oil
2 tbsp Lemon juice (fresh squeezed)
2 Garlic (fresh cloves, chopped)
1.50 tsp Sweet Hungarian paprika
Fresh ground black pepper (to taste)
[wp-svg-icons icon="file" wrap="i"] Full Recipe
Low Sodium Soy Sauce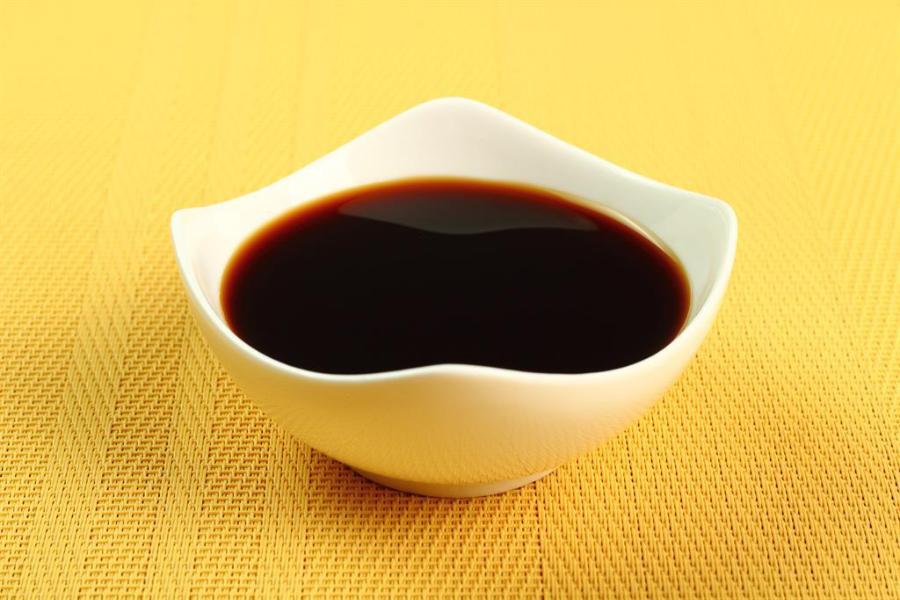 Trade out your sodium packed soy sauce for this delicious and lower salt version. Low sodium boullion is high in potassium by itself but this recipe is low in potassium per serving size.

Low Sodium Alfredo Sauce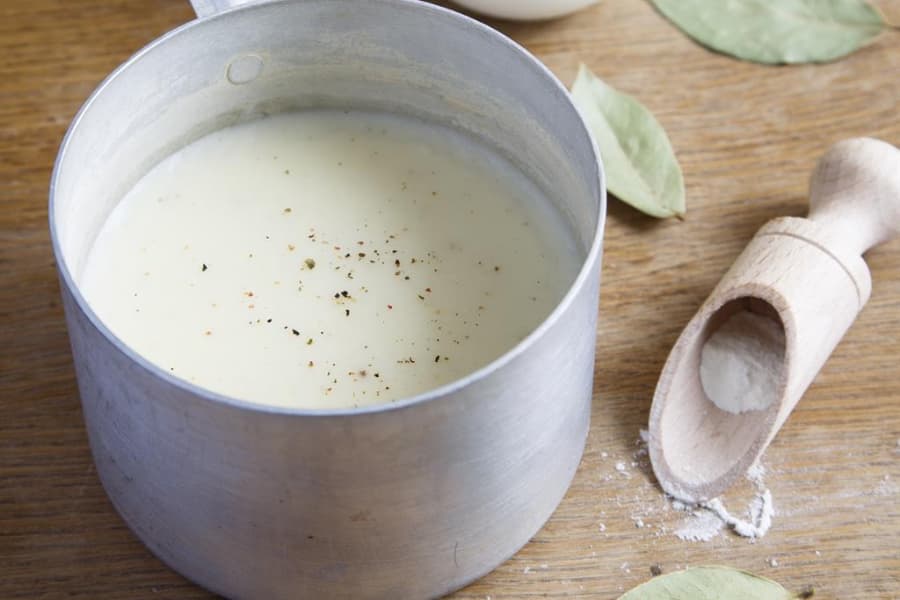 A rice milk and cream cheese version of this classic French sauce. This low sodium bechamel sauce is the perfect substitute to it's milk or cream counterpart. An easy and delicious low sodium white sauce to compliment a big pile of pasta!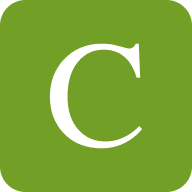 Hello! I'm Anthony Valentine and I have a chronic kidney disease called IGA Nephropathy. I was diagnosed with CKD in April 2017.
In 2013 I graduated from the University of New Hampshire with a degree in Culinary Arts & Nutrition, which makes figuring out this whole CKD diet a little bit easier. Read More >>